I discovered Tarryn Fisher via the book series she co-wrote with Colleen Hoover, Never Never. These two are best friends in real life and if you're on Instagram, I urge you to follow them both. They're honest, funny and unapologetically themselves. Plus, #girlsquadgoals !
There were two things I wanted to know badly: an explanation regarding the title, and what the cover actually meant. I won't spoil anything but know that both are talked about in the book.
The book tackles trauma in a way that I have never read before. It made me cry, tightened my throat at several occasions but also made me smile and hope for a good outcome. Tarryn Fisher's writing is unapologetic and raw which makes her voice even more unique, to me.
Another fact that instantly drew me in even more is the use of music in the storyline. And not any kind of music: songs that are part of what I call my "life soundtrack". They play a pretty big role between the two main protagonists and I absolutely loved it.
---
About the author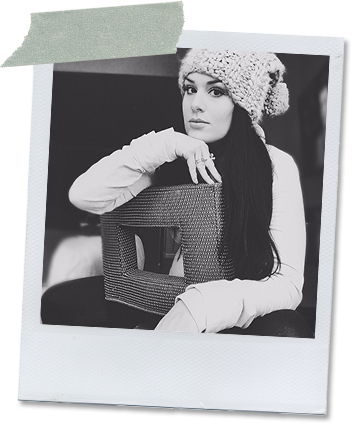 Tarryn was born and raised in Johannesburg, South Africa. She immigrated to America with her parents when she was 13, and spent the next eighteen years in South Florida where she earned her degree in Psychology, wrote her first novel, and had two children. In 2012, on a whim, she moved her family to Seattle, Washington where she currently makes her home safely away from the sun. Tarryn is the founder of Guise of the Villain, a fashion blog, and has written ten published novels. Tarryn is a Slytherin.

Amazon.ca | https://amzn.to/2FgAP79
Amazon.com | https://amzn.to/2U3DZnW
Mud Vein
Fiction
CreateSpace
1 January 2014
Hardcover
284

When reclusive novelist Senna Richards wakes up on her thirty-third birthday, everything has changed. Caged behind an electrical fence, locked in a house in the middle of the snow, Senna is left to decode the clues to find out why she was taken. If she wants her freedom, she has to take a close look at her past. But, her past has a heartbeat...and her kidnapper is nowhere to be found. With her survival hanging by a thread, Senna soon realizes this is a game. A dangerous one. Only the truth can set her free.