I don't remember how I came across this book but I am very glad I did.
You may not know this about me but I spent my entire adolescence in Nantes, located in the west part of France. This is actually where most of my family actually still lives. This is very unusual to read a book set up where I know the places very well so it was a good surprise.
This is the story of Brooke, and there is a "now" and a "then". Most of it is set in her past, as she is forced to recall the year she had to spend in France to study (yea, what a punishment, right?). Her University in the US sent Brooke in Nantes for an exchange program, where she became friend with a popular girl Sophie (whom she admired from afar). They entangle themselves in the rich and luxurious life of Alex and his cousin Véronique. Sophie is not who she seems, but aren't they all more complex than what they seem?

I have to admit that the character Brooke often had me roll my eyes. She appeared to me as void of a personality of her own and kind of a sheep. Wanting to be loved so badly by Sophie and Alex. I understand though.
I loved how Andrea Dunlop incorporated part of the discussions in French, as it made it more believable in my eyes (and the French was perfect, by the way).
I don't consider Nantes my home but it brought a feeling of "I wanna go back to my family and enjoy this city for a bit", which was unexpected 🙂


About the author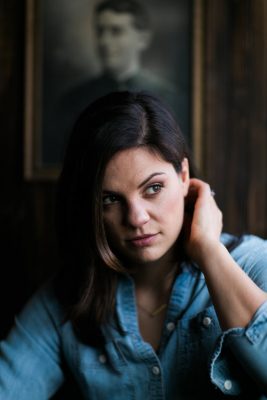 Andrea Dunlop is the author of We Came Here to Forget, She Regrets Nothing, Losing the Light, and Broken Bay.
She lives with her husband in Seattle, Washington, where she works as a social media consultant.



Losing the Light
Fiction
Simon and Schuster
23 February 2016
336

When thirty-year-old Brooke Thompson unexpectedly runs into a man from her past, she's plunged headlong into memories she's long tried to forget about the year she spent in France following a disastrous affair with a professor.
As a newly arrived exchange student in the picturesque city of Nantes, young Brooke develops a deep and complicated friendship with Sophie, a fellow American and stunning blonde, whose golden girl façade hides a precarious emotional fragility. Sophie and Brooke soon become inseparable and find themselves intoxicated by their new surroundings—and each other.
But their lives are forever changed when they meet a sly, stylish French student, Veronique, and her impossibly sexy older cousin, Alex. The cousins draw Sophie and Brooke into an irresistible world of art, money, decadence, and ultimately, a disastrous love triangle that consumes them both. And of the two of them, only one will make it home.