There were so many things I LOVED about this book!
I was first drawn towards the cover while we were in Palm Springs last January. I did not buy the book at the time though but added it to me "Want to read" list on Goodreads (don't hesitate to add me there, by the way).
---

The main character, Norris (and not "Morris") is a Black teenager (in Junior High) who lived in Québec all his life before his Mom moves both of them to Austin, Texas (which is like the other end of the weather spectrum). His Dad and his new family live in Vancouver, BC. My family and I moved from France (=me, my Husband and our two daughters who were then a baby and a toddler); we are immigrants even though we now are Canadians as well. We lived in BC for 7+ years before moving to Québec 3 years ago, so both cities are dear to us. And for 9 years, my Husband travelled to Austin on a regular basis. So it was too strange of a coincidence not to be intrigued by the book's setting.
I told my Husband some of Norris' thoughts on Texas, from a Canadian point of view and was met with plenty "oh gosh, this is so true!".
The story is told from Norris point of view so we progress in the story at his pace, and discover the other characters as he does. He is witty and snarky, and the idea of the notebook to jot down his thoughts or whatever he wanted when he arrived in his new school was a great idea. It truly feels like a field guide 😉 Norris has a strong opinion on everything and well… everyone. It was meant to go wrong at some point, this point being prom.
I have to say that once again, I loved the Mom in the book.
This book taught me that everything is a matter of perspective and that we can change our mind once we learn that there are two sides to every coin.
I got a plot scare when the story goes in a direction that I did not really see coming but that I firmly did not like. The ending was… bleh. However, I enjoyed two-thirds of the book very much and it makes up for it.
About the author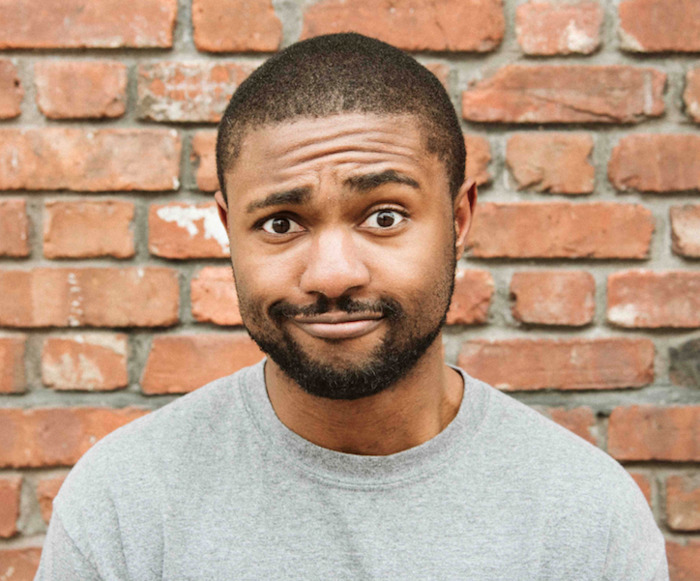 Ben Philippe was born in Haiti, raised in Montreal, Qc, Canada, and now resides in New York.
He is a graduate of the Michener Center for Writers and holds a BA in Sociology from Columbia University. He won the 2013 Tennessee Williams Fiction Contest and his writing has appeared in Observer, Vanity Fair, Thrillist, and others.
He still doesn't have a valid driver's license.
---

The Field Guide to the North American Teenager
Young Adult Fiction
Balzer + Bray
8 January 2019
384

Norris Kaplan is clever, cynical, and quite possibly too smart for his own good. A Black French Canadian, he knows from watching American sitcoms that those three things don't bode well when you are moving to Austin, Texas. Plunked into a new high school and sweating a ridiculous amount from the oppressive Texas heat, Norris finds himself cataloging everyone he meets: the Cheerleaders, the Jocks, the Loners, and even the Manic Pixie Dream Girl. Making a ton of friends has never been a priority for him, and this way he can at least amuse himself until it's time to go back to Canada, where he belongs. Yet against all odds, those labels soon become actual people to Norris…like loner Liam, who makes it his mission to befriend Norris, or Madison the beta cheerleader, who is so nice that it has to be a trap. Not to mention Aarti the Manic Pixie Dream Girl, who might, in fact, be a real love interest in the making. But the night of the prom, Norris screws everything up royally. As he tries to pick up the pieces, he realizes it might be time to stop hiding behind his snarky opinions and start living his life—along with the people who have found their way into his heart.
-- A hilarious contemporary realistic YA debut novel about a rather cynical Black French Canadian teen who moves to Austin, Texas, and experiences the clichés and joys of the American high school experience—including falling in love. Perfect for fans of Nicola Yoon and When Dimple Met Rishi.